Thoughtfully curated and expertly crafted, this exquisite Lakewood masterpiece presents a once-in-a-lifetime opportunity. Featuring a 1,908-square-foot layout and inspired by Frank Lloyd Wright's Prairie Designs, this radiant 3-bedroom, 1.75-bath home shines with a contemporary blend of eye-catching textures and shapes. The dynamic mix of vaulted ceilings, sunken rooms, skylights, and horizontal ribbon windows create a unique experience that's an absolute delight to spend time in! Located at 10701 Rembert Ct SW Lakewood, WA 98498 on 0.51 acres and wonderfully close to outdoor recreation and city conveniences, this gem is listed for $639,500.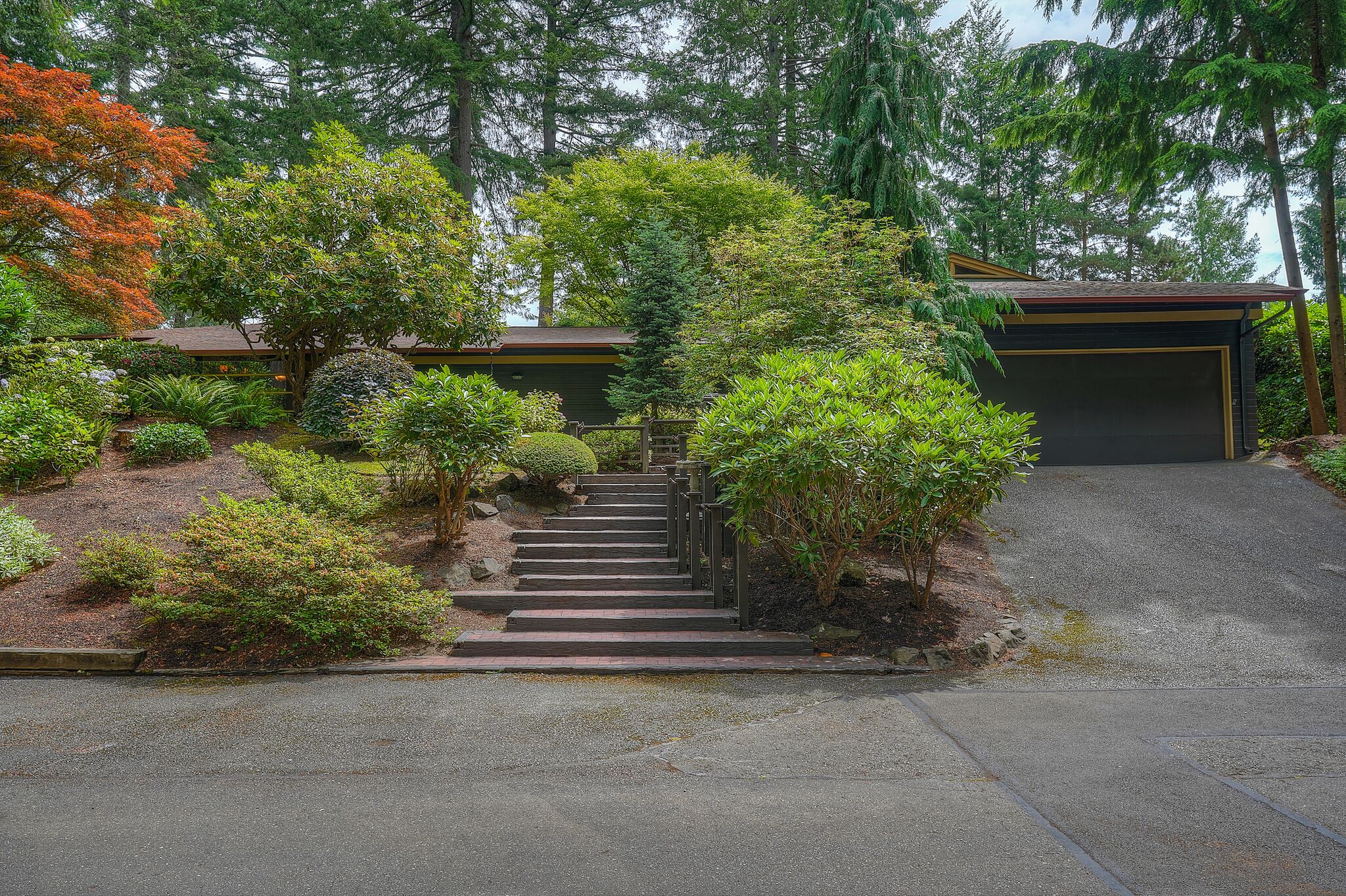 Tucked away in a natural setting replete with mature greenery, this home's secluded atmosphere is all part of its captivating charm. Beautifully designed steps lead up to the front door, and once you're inside, this home's alluring interior presents its own fascinating adventure. In the main living area, a brick-accented fireplace with adjacent built-in shelving anchor the space, and vaulted ceilings with exposed beams draw the eye up. Natural light cascades in through strategically placed windows that also offer views into the lush backyard.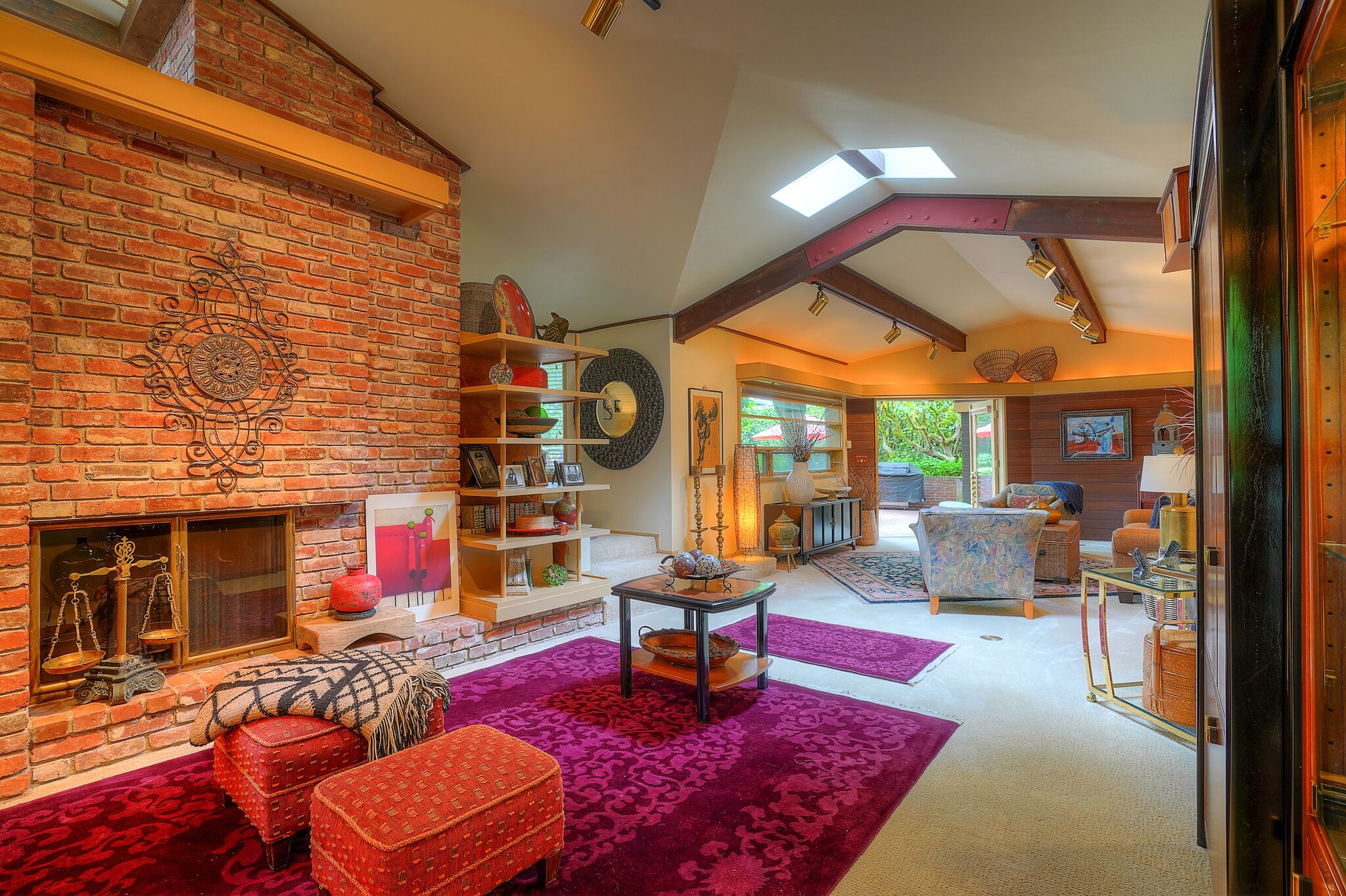 Space for entertaining awaits at almost every turn, and you'll find cozy sitting areas and dining nooks for relaxing. The kitchen is a definite highlight, with it's huge windows, custom cabinetry, and engaging design. Huge counters and large cabinets promise efficiency, while the attention to detail throughout is impressive and brimming with top-notch craftsmanship.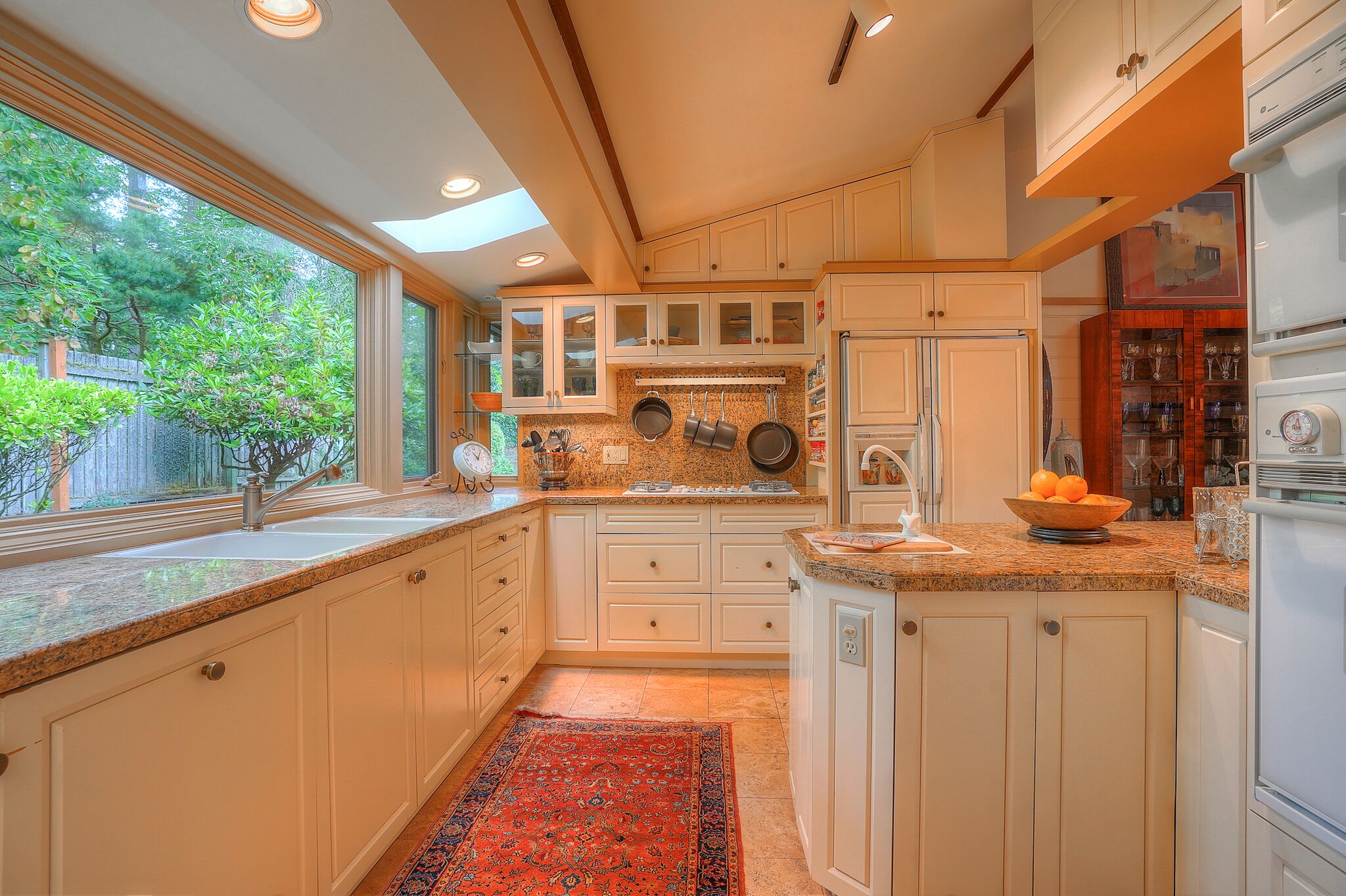 When it's time to unwind, this home's 3 bedrooms offer privacy to loved ones while continuing to show off this home's unique style. Built-in closets, huge windows, built-in desk space, incredible ceiling details, and more can all be found, and each room is its own treat to be discovered. Those who love to decorate are sure to find joy in infusing each twist and turn with their own fabulous decor!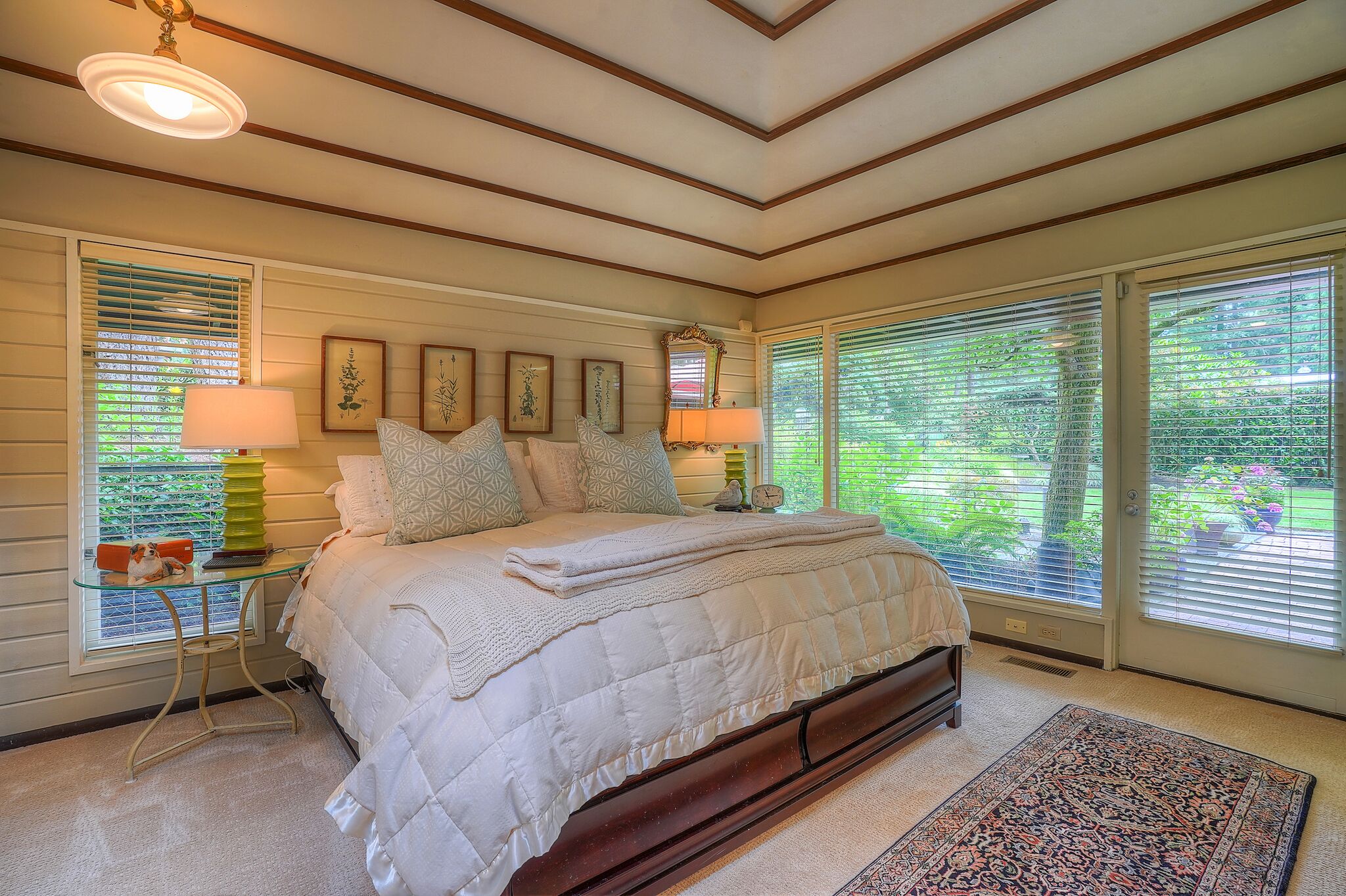 This 0.51-acre property features an incredible outdoor setting straight from the pages from a home and garden magazine. Accentuated by its layered hillside and pristine landscaping, this property's sprawling gardens and patios offer the ideal setting for entertaining. Imagine hosting memorable garden parties, fabulous luncheons, and summertime soirées in this dreamy setting! Plus, you'll also find RV space for your convenience.
Living in Lakewood
At 10701 Rembert Ct SW Lakewood, WA 98498, you're surrounded by Lakewood's beautiful lakes, and schools, shopping, restaurants, and more are all within reach as well. When you need to run errands, Lakewood Towne Center is a short 7-minute drive away, and here you'll find places like Target, Safeway, the movie theater, 24 Hour Fitness, PetSmart, and so much more. You're also only 8 minutes from Interstate-5, a dream for commuters!
Interested in learning more? Click here to view the full listing! You can contact REALTOR® Cheryl Wilkerson online here or give her a call/text at (253) 380-9129, or contact REALTOR® Haley Wilkerson online here or give her a call/text at (253) 732-4068.